Certification bodies' approval process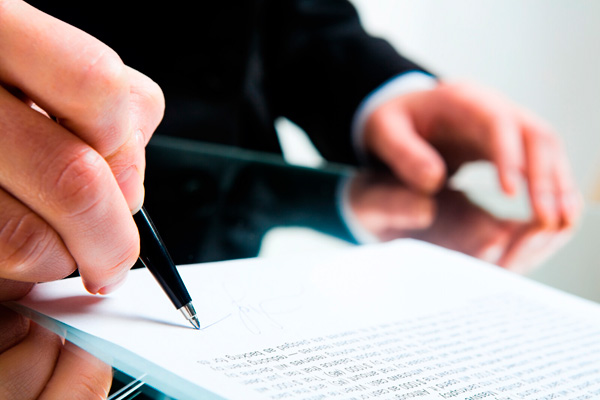 The approved consultancy organisations, to implement the SGI Standards, should have signed an approval agreement in order to allow audit staff to have access to the training activities established by SGI.
SGI auditor and requirements
Generally, auditors shall meet the requirements of paragraphs 7.2 and 7.3.1 of ISO 19011.
SGI publishes guidelines that can provide further information on issues to be checked and/or requested to the audited company throughout the audit process.
Requirements before applying for SGI examinations
The certification body has an agreement with SGI, which makes it be approved to carry out certification audits of the SGI 20.10 Standard for Equal Opportunities.
The auditors have signed a contract with the certification body.
All the necessary information on their competences has been submitted to the certification body.
The certification body has observed and confirmed the auditor's professional qualifications and competences.
The contract with a certification body can be signed before the SGI examinations.
Auditor's general requirements
Candidates applying for the qualification as SGI auditors must meet the following requirements, and provide evidence in the application documents. A sample CV can be provided by SGI.
General auditing experience.
During the last two years, the auditor shall have carried out a minimum of five (5) complete audits in business management systems. The audits must have been carried out in different companies.
Training in auditing techniques based on Quality Management Systems or Occupational Risk Prevention.
Language
If the auditor wishes to conduct audits in a language other than his/her native language, he/she must provide evidence of fluency in that other language.
Training
Must have completed valid training in:

Equality Agent Course.
Expert in Labour Disputes due to Harassment Course.
The training criteria established annually will be followed.
SGI is responsible for the technical validation of the auditors' application files before the auditors sit the examinations. If the auditor's CV does not meet the requirements mentioned above, SGI may reject the application.
The content of a CV must be confirmed by a person from the accredited certification body, who will put his/her name at the bottom of the CV.
Note: SGI offices will have the possibility of withdrawing the approval of an SGI auditor or to not accept him/her for examination if the information provided in the CV is false. Such non-compliance will also be reported to SGI's Integrity Programme.
BENEFITS FOR CERTIFICATION BODIES
A positive collaboration with the certification bodies is one of SGI's basic essentials. Consequently, it is very important for us that you, as a certification body, also benefit from our services, which is why we are continuously working on optimising the services that we offer you. For example, we offer a quick response to all your enquiries and, when possible, in your mother tongue. We are therefore pleased to be able to offer you contact persons in the reference languages in order to meet your needs. Furthermore, we offer you and your customers almost all relevant information in at least 3 languages, making it easier to attract new customers. If necessary, we will also provide you with additional information.
The number of SGI-certified companies is continuously increasing. To enable companies to contact you directly, you will be included in our webpage's list, and we will also send interested parties the list with your contact details.
Our standard's quality and client's satisfaction depend to a very large degree on our auditor's qualification. Therefore, we train our auditors all around the world, and we prepare them to face different work situations.
Another SGI special feature is the SGI AUDIT EQUALITY software, which has been specially developed to make it easier for you and your auditors to prepare audit reports. You can obtain the software directly from our website and contact us at any time if you have any questions (Under development).
If you need more information or have further questions, do not hesitate to contact us directly.
Certification bodies' costs
SGI audit approval fee:

Private company: €450
Natural person: not initially foreseen.

The training criteria established annually will be followed.
Ceremony for the approval's awarding: Public event
Event chaired by the Scientific Commission of the Standard.